Your package Patrons can be assigned an email and password to login to the DO-It-YOURSELF ticketing site to print e-tickets or redeem an admission ticket through the following 2 ways.
Patron purchases a season/Flex ticket and at the completion of the purchase, the patron is automatically assigned an email and password.
The box office staff assigns a password to any existing patron and the patron will receive a password.
The patron with a login email and password will be able to login to the patron ticketing login page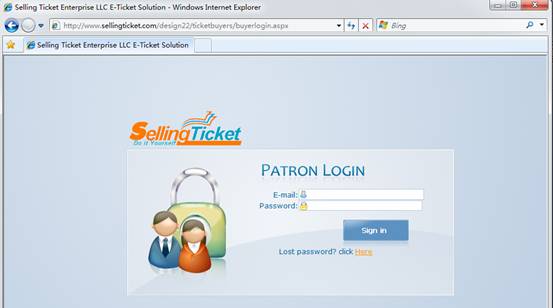 After sign in, the patron will be able to view their entire purchase history. The following actions can be performed by the patron
Print e-ticket
Redeem an admission ticket using already-purchased Season/Flex ticket.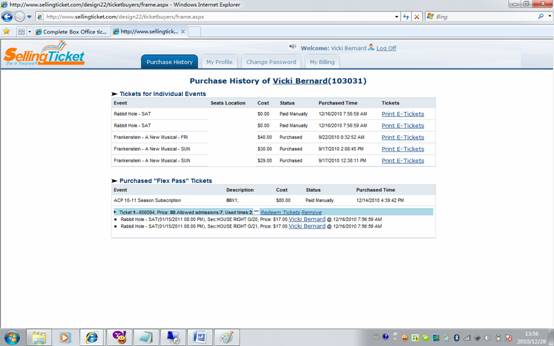 The "redeem" process is quite simple. The patron clicks on the "Redeem ticket" link with the season/flex ticket and in the popup window, selects the performances and selects the seats and next, the patron will be able to print tickets at home. The admission is guaranteed and the selected seats are assigned to this patron and they are removed from the available inventory and cannot be sold in the box office or online.